Low carbon modular homes boost for South Wales as Live Verde and City of Swansea Council begin joint venture talks
Pictured signing the agreement are: Ajmal Rahman, Chair of WElink; Chairman Peng, CNBM; Cllr Rob Stewart, Leader of the City of Swansea Council
Source: City of Swansea Council press release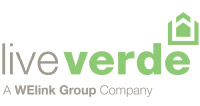 FORMAL talks will soon be taking place that could lead to hundreds of new homes being manufactured off-site in Swansea every year.
Swansea Council has now signed an agreement with a company called Live Verde to further explore options that would help tackle the city's need for more housing in future. Live Verde is the WElink Group's off-site housing manufacturing solution in the UK, which was launched in late 2016 as a result of a new partnership between the Dublin headquartered WElink Group and the China National Building Materials company.
Quickly and efficiently manufactured off-site through a production line process, Live Verde's modular homes benefit from advanced energy efficiency technology.
Swansea Council's agreement with Live Verde could soon see the council working alongside the company to identify sites in the city for the development of these types of homes for sale or rent. It could also lead to hundreds of local jobs and a manufacturing facility in the Swansea area. All market research, planning and construction costs would be met by Live Verde, if a joint venture is signed in future, with an element of affordable housing to be included within individual schemes.
Cllr Rob Stewart, Swansea Council Leader, said:
"Post-Brexit, we've been working hard to develop new partnerships overseas for the benefit of Swansea people in coming years, especially in China. This agreement is a demonstration of a growing economic partnership between Swansea and China, where we've been busy promoting Swansea as an innovative, business friendly city where inward investment is embraced.
"We'll now hold further talks with Live Verde as we look to establish a joint venture with the company that will help quickly tackle Swansea's need for more housing, generate hundreds of jobs for local people and support Swansea supply chain businesses by ensuring materials and labour are locally sourced."
Cllr Andrea Lewis, Swansea Council's Cabinet Member for Housing, Energy and Building Services, said:
"This agreement gives the potential for highly energy efficient, affordable modular homes and buildings that can be manufactured and quickly assembled in Swansea, so these will not be low grade properties.
"As with the new council home development on Colliers Way, we're keen for any housing construction schemes in Swansea over coming years to be as energy efficient as possible because that will see occupants saving money on their utilities, helping tackle fuel poverty across the city.
"Any joint venture agreement with the company in future would see elements of affordable housing forming part of construction for individual sites."
Ajmal Rahman, Chairman of WElink Group, said:
"We are delighted with this announcement that could see the expansion of our Live Verde business in the UK. Swansea offers great potential and opportunities for investment and along with our partners CNBM, I would like to thank the UK Government, the Welsh Government, the University of Wales Trinity Saint David and Swansea Council for their assistance in making this announcement possible."
Live Verde is looking to construct 25,000 homes a year by 2022, which would make it the UK's leading modular housing developer. Helping tackle the UK's housing deficit, they say their industrialised, off-site precision manufactured solution is up to four times faster than traditional housing construction methods.
Stephen Haigh, Chief Executive of Live Verde, said:
"I'm pleased to have been able to secure this announcement with Swansea that could see significant investment in low carbon off-site manufactured homes in the region.
"Our housing solution offers a revolution in the delivery of homes in the UK with rapid construction and deployment, high levels of energy efficiency and the latest technology in energy management. The homes will be constructed using British produced light gauge steel frames that are manufactured to a high level of precision in a factory, with key components then transported to site and assembled. In addition, with the installation of solar panels and energy storage, it means that our homes are low carbon in both their construction and in their application.
"I look forward to progressing our agreement onto the next stage and see it reach its full potential."
Mark Garnier MP, Minister for Investment, Department for International Trade, said:
"We're delighted to see this significant investment, which will create both housing and opportunities for local people. As an international economic department, DIT is on hand to support companies from across the globe as they look to the UK as their partner of choice."
The Department for International Trade's Capital Investment team was instrumental in brokering the first Live Verde joint venture in late 2016. The team, which focuses on bringing overseas investment into large scale regeneration, infrastructure and energy projects across the UK, worked closely with all parties to bring this substantial investment to Swansea."
The agreement was signed at the University of Wales Trinity Saint David in Swansea.
Roger Maidment, UWTSD's Dean of Faculty of Business and Management, said: 
"The University of Wales Trinity Saint David was delighted to host the signing of this agreement. We have extensive links with China and a commitment to working with a wide range of partners to develop opportunities, jobs and homes here in Swansea for our graduates and their families – the vast majority of whom come from the local area."
-ENDS-
Notes to Editors
Live Verde
Live Verde is the UK modular housing platform of the WElink Group and offers innovative housing solutions, helping to address the UK's housing needs. Our strengths lie in the construction methodology, energy solutions, and strategic financial investment. It will focus on site acquisitions, joint ventures, and additional opportunities for the deployment of WElink's mix-tenure modular housing solutions. It has a UK focus and is based in Manchester.